Consent Form Template
Consent to treatment templates built for practitioners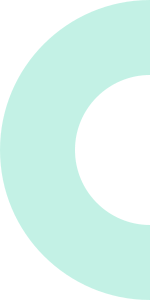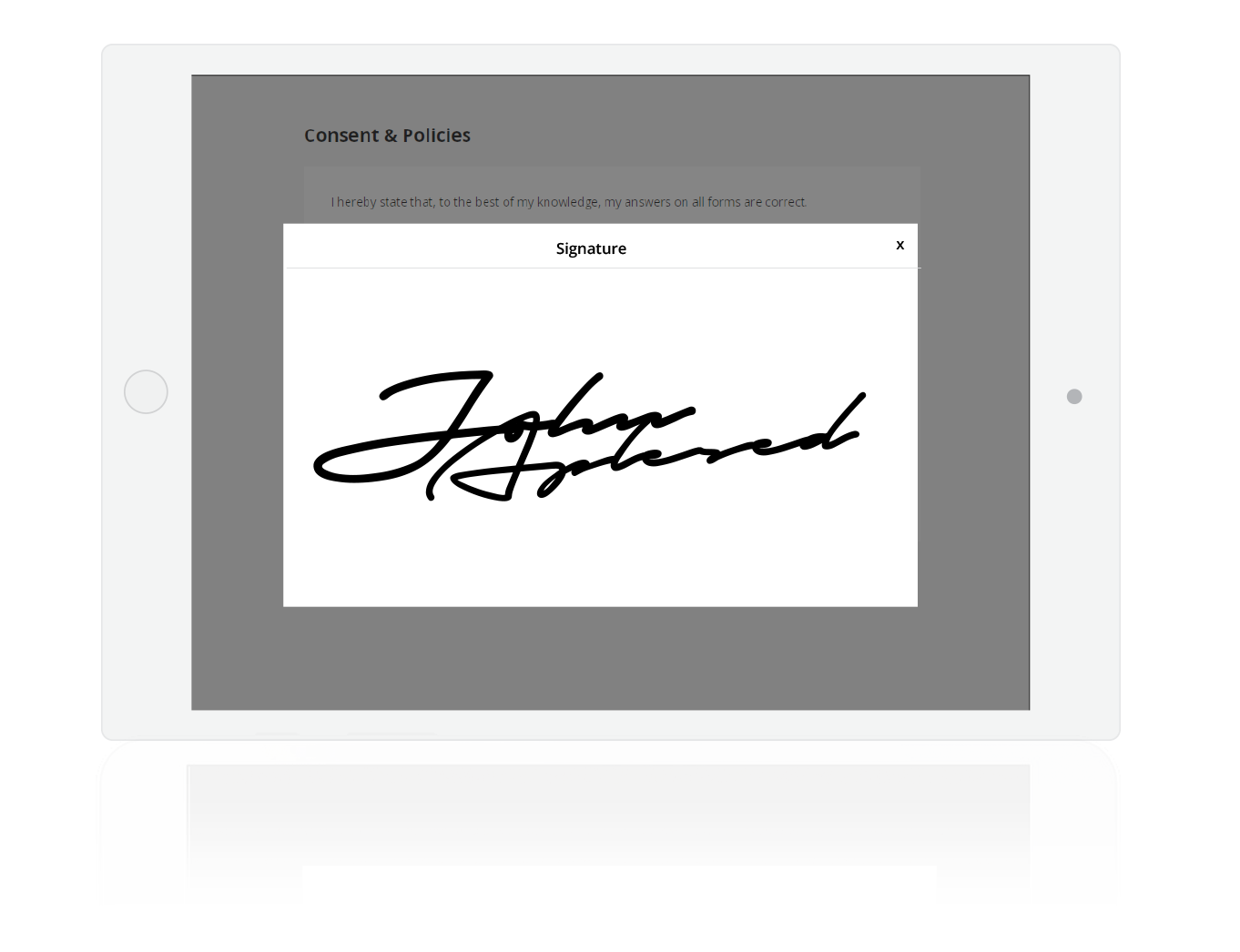 Why is it important to get informed consent before treatment?
Getting informed consent from patients before starting treatment is required for the health and safety of both client and practitioner. Obtaining written consent to treatment via consent form is also necessary to obtain health information, protect your business, and ensure the client understands potential treatment risks.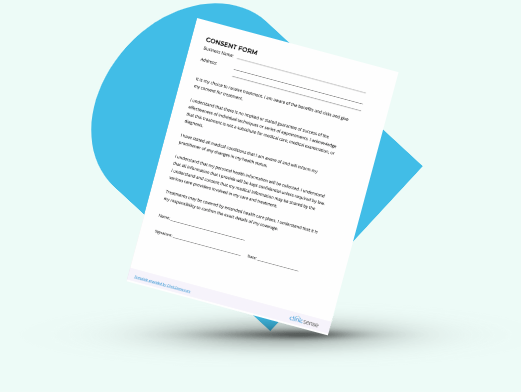 Download the consent to treatment for template, free!
What should you include in a consent form?
Consent to treatment forms should include an outline of your scope of practice, expectations, and limitations. Practitioners might also consider including an intake form, treatment plan, or assessment. Finally, we recommend checking with the appropriate licensing or certification board; seeking legal input, and reviewing local business guidelines.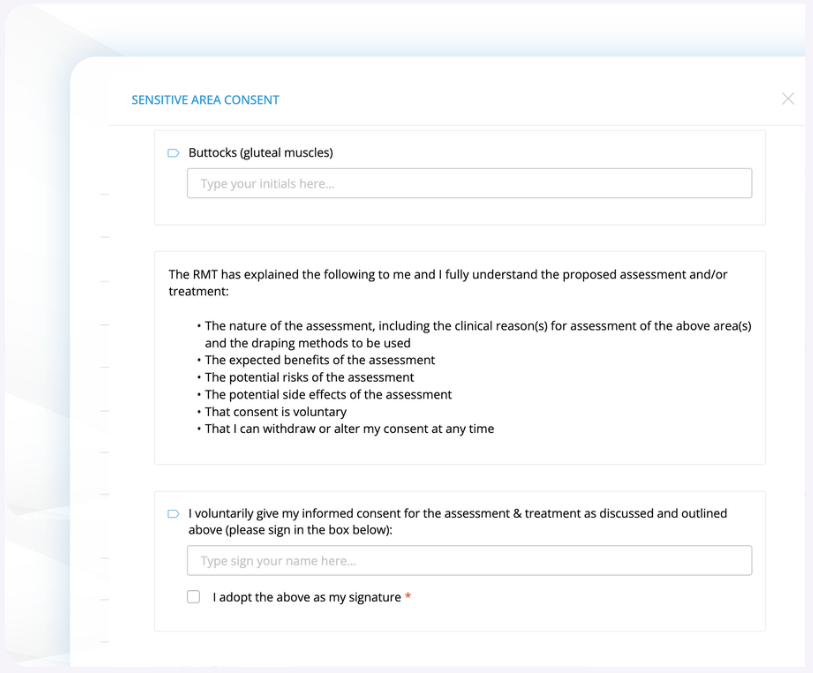 Here's a list of things that should be on most consent forms.
The type of service you provide
What the service consists of
The general purpose of the service
What you, as a service provider, are not responsible for
A place for the client to sign and date. (If the client is a minor, you'll also need a way to indicate the form is being signed by a legal guardian)


Some Canadian provinces require clients to sign a Sensitive Area Consent Form. This signed agreement gives the therapist permission to work on sensitive areas like the chest, hips and inner thighs. The purpose of this type of consent form is to establish boundaries and trust. So, before you treat someone's piriformis, adductors or pectoral muscles, get consent.
Download the Sensitive Area Consent Form template, free!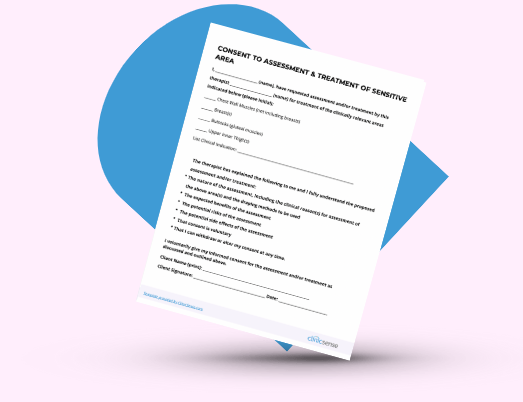 How to make an online consent form
+ create your own with the ClinicSense Form Builder
ClinicSense provides a variety of prebuilt forms your clients can review and sign online - including a consent form! You can customize these forms to suit your business needs. You can even create your own forms with the Form Builder.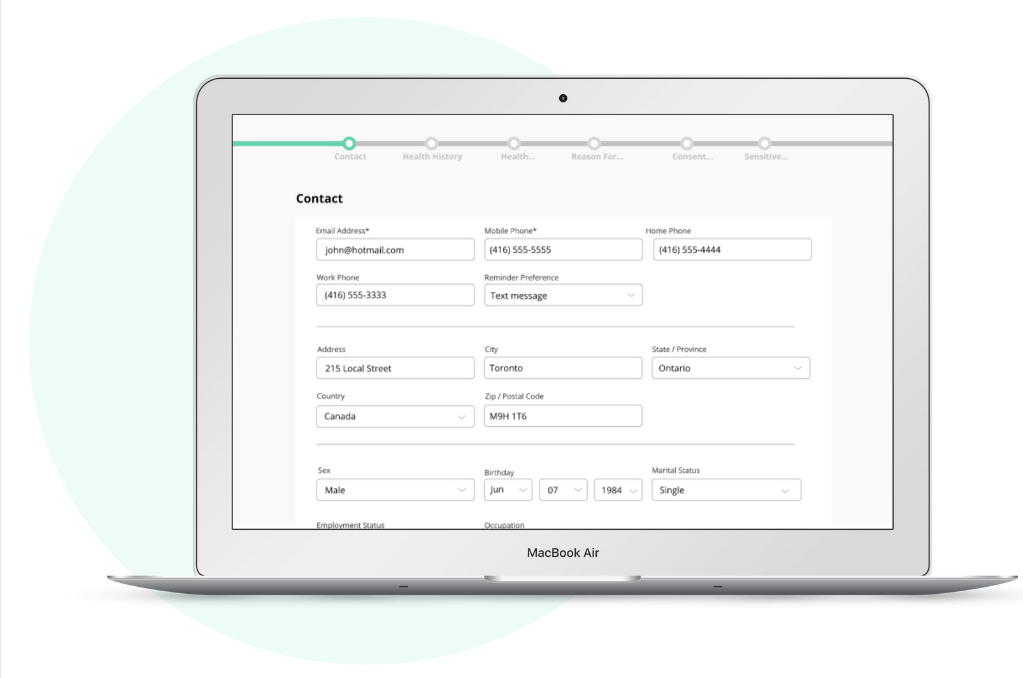 With online consent and intake forms, you can:
Automatically send forms when clients book
Have quick and easy access to your forms
Store your files online
Save up to 75% on admin time and tasks
Stay HIPAA and PIPEDA compliant
Build out customizable forms
Save time with pre-built forms and templates
Stay organized online
Say goodbye to paperwork
Plan treatments ahead
Store client health history in one place
Gather consent and signature digitally
And more!